Whether it's a caravan, boat or trailer, towing places additional demands on a clutch system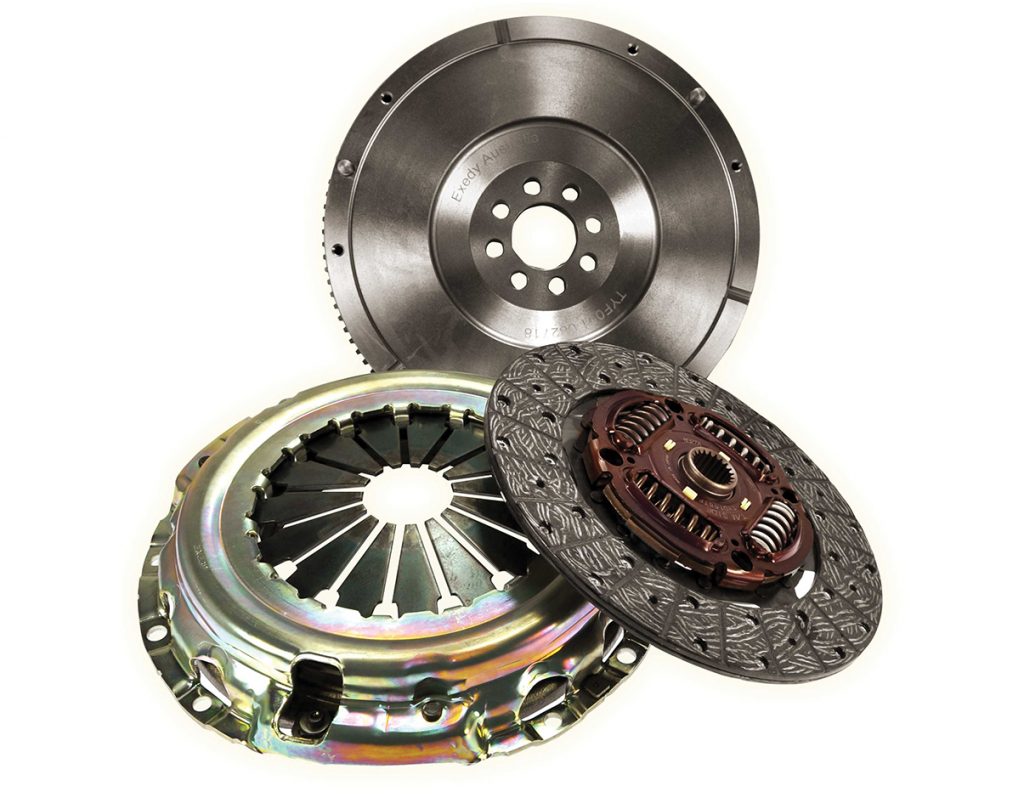 With more and more off-road capable caravan and camper trailers available from manufacturers today, there is an increasing number of 4WDs hitting the tracks with something hitched to their tow bars.
"Clutches take a heap of abuse in the bush. Frequently, we find that during 4WD trips, clutches are held for long periods in the partially engaged position. For example, when holding the vehicle on hills using the clutch or by trying to rock the vehicle, as is sometimes the case when 4WD driving on rough terrain," EXEDY Senior Product Manager, Mark Davis, said.
"This is exaggerated when you are towing and can generate extreme heat causing clutch fade, similar to brake fade, to the point where clutch disc linings start burning to dust in the bell housing. This results in a smoky smell that can often signal the start of a problem, which has the potential to bring a trip to an early end."
If you plan on towing, Mark says the Exedy Safari Tuff is an excellent upgrade guaranteed to give you peace of mind and outstanding performance.
"The Exedy Safari Tuff clutch range has been purposely engineered to meet the extra demands that towing and four-wheel driving place on the drivetrain," Mark said.
"Our Safari Tuff Kit features a high-quality clutch disc with premium grade friction materials and in most cases upgraded damper springs."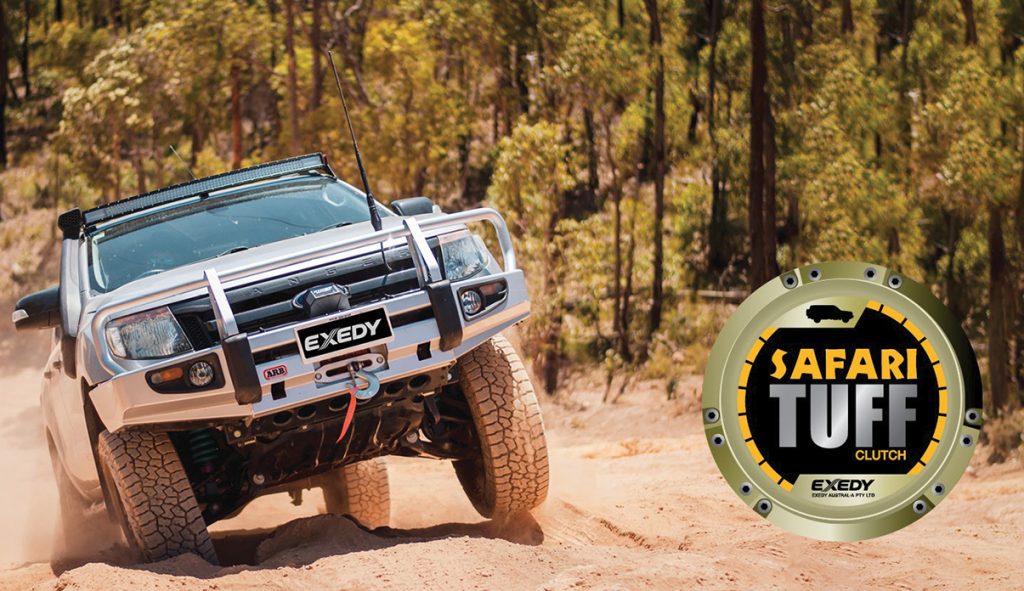 The engineered cover assembly boasts a minimum 25 percent increase in clamp load compared to standard fitments. The Exedy Safari Tuff Clutch Kit also features an anodised cover pressing to limit corrosion, spheroidal graphite anti burst pressure plate casting and, in most cases, additional drive straps. 
"Designed and assembled in Exedy's Australian facility using quality components from our Japanese factories, the Safari Extra Tuff clutch kit includes a clutch disc with improved damper springs and high coefficient friction material; coupled with an upgraded Safari Tuff clutch cover resulting in the highest clamping force in the Exedy range," Mark said.
Importantly, all Safari Extra Tuff clutch kits also come with an alignment tool, spigot bearing and grease satchel, so you have all the tools you need to do the job.
To date, Exedy has released Safari Tuff Heavy duty clutch kits for Toyota Landcruiser, Hilux and Prado applications as well as Nissan Patrol, Mitsubishi Triton and Holden Colorado. More applications are being developed continuously.
For more information, visit www.exedy.com.au