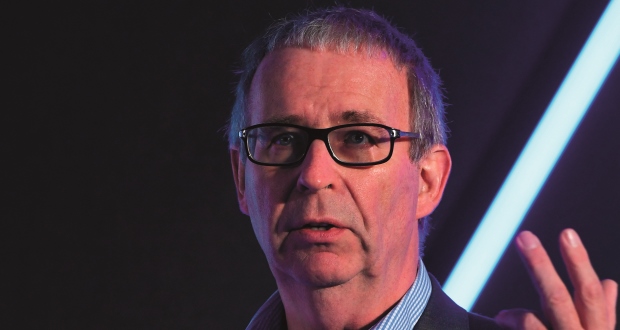 A characteristic of the UK car retail market is the dominance of the large dealer groups.  The Top 10 groups held over a quarter of the total new car market in 2019, and the Top 50 groups held half the market.  The evolution of the groups as integrated operations kicked off with the formation of Pendragon, spun out of a diversified conglomerate in 1989 with an initial 19 dealerships.  A series of acquisitions of significant groups fuelled further growth, supported by the development of a standalone used car brand, the purchase of a DMS developer (Pinewood) and the growth of central and divisional shared services.  There were also some efforts to expand outside the UK, with businesses in Germany and the US, almost all now sold, and some upsets in the growth trajectory.  Having been the largest dealer group in Europe for a number of years, they have now slipped back to sixth place measured in terms of retail new car volume.
Unfortunately, in the last few years the company has become better known for management issues than business innovation and success following the departure of long-time CEO, Trevor Finn, a short-lived replacement, and then the appointment of ex-Autonation boss Bill Berman who has attracted controversy for his bonus packages.  Ownership has become concentrated with Swedish dealer group Hedin holding 27% and four investment funds holding a total of 38%, all obviously anticipating an impending change of ownership with Hedin having been seen until now as the obvious candidate, having already made acquisitions in Belgium, Czech Republic, Finland, Hungary, Netherlands, Slovakia and Switzerland in the last year.  The Pendragon Board rejected a takeover offer from Hedin valuing the business at £400 million in March this year, but the expectation was that it was only a matter of time before they came back with an improved offer.
 In the last couple weeks that assumption has been challenged by the announcement of an approach, originally described as being from a "large international corporate", which was conditional on the support of the five largest shareholders, but had failed after one of the five rejected the offer.  The mystery bidder was revealed on Saturday as Lithia Motors, one of the few publicly listed US dealer groups, with turnover last year of US$21 billion, so around 50% bigger than Europe's largest distributor/dealer group, Emil Frey.  The offer was only marginally better than the rejected Hedin offer, but the Board were set to recommend it, perhaps reflecting the fraught relationship with Hedin.  We now seem set for a battle between Hedin and Lithia to gain control of Pendragon, and secure a position as one of the largest UK dealer groups.  If Hedin are successful, it will move them up the European charts to being around level with Penske, fighting for second place.
Penske and Group 1 are the two existing US investors in UK auto retail, but there are also a range of other foreign investors present, including Chinese, Middle Eastern and South African, all present in the UK Top 50.  Last December I wrote a blog about the cross-border expansion of dealer groups in Europe, and there have been a succession of deals continuing in 2022.  The sale of Pendragon to a foreign buyer would only continue this trend, though the scale is obviously larger.  As I mentioned in that earlier blog, the potential operational synergies to be achieved in these long-distance international acquisitions are limited.  There is very little that a Swedish or US investor will be able to do on a group basis that benefits a UK-based business that already has substantial scale.  The question then is what is the logic for such a deal?
One unusual feature of Pendragon is that it still owns Pinewood, the dealer systems provider I mentioned earlier, acquired almost 25 years ago.  In recent years, Pinewood has substantially enhanced the product so that it is now more than a DMS, and has been successful in growing the customer base in continental Europe.  Some analysts suggest that Pinewood alone is worth almost the full share price that is currently applied to Pendragon.  Given the increasing importance of IT in an omni-channel world, acquiring this jewel alone could almost justify the acquisition of the whole group.  I believe that there is also value for any auto retailer in understanding the UK market well – it is arguably the most sophisticated and advanced globally.  There are therefore lessons to be learned that can be fed back into other group operations wherever they are.
Beyond that, the corporate troubles of Pendragon have probably gone almost unnoticed by the buying public, who only see the retail brands of Evans Halshaw, Stratstone and CarStore.  As a former customer, I can testify to weaknesses in customer service, and as an industry observer I can identify past innovations that have not been fully exploited, or have been dropped, possibly for the wrong reasons.  There is therefore a turnaround job to be done operationally on Pendragon, but the raw material is there.  What is required is a return to stability, and management in depth who can drive the business forward and match the performance of the other large UK groups.
Both Hedin and Lithia have the ability to do that, and now that Pendragon is so visibly in play with such significant suitors, there has to be every possibility that one or two others might be attracted to the party.  This has to be good news for Pendragon, their customers and the OEMs who still rely on them to sell 1 in 30 cars in the UK.