From HPP Lunds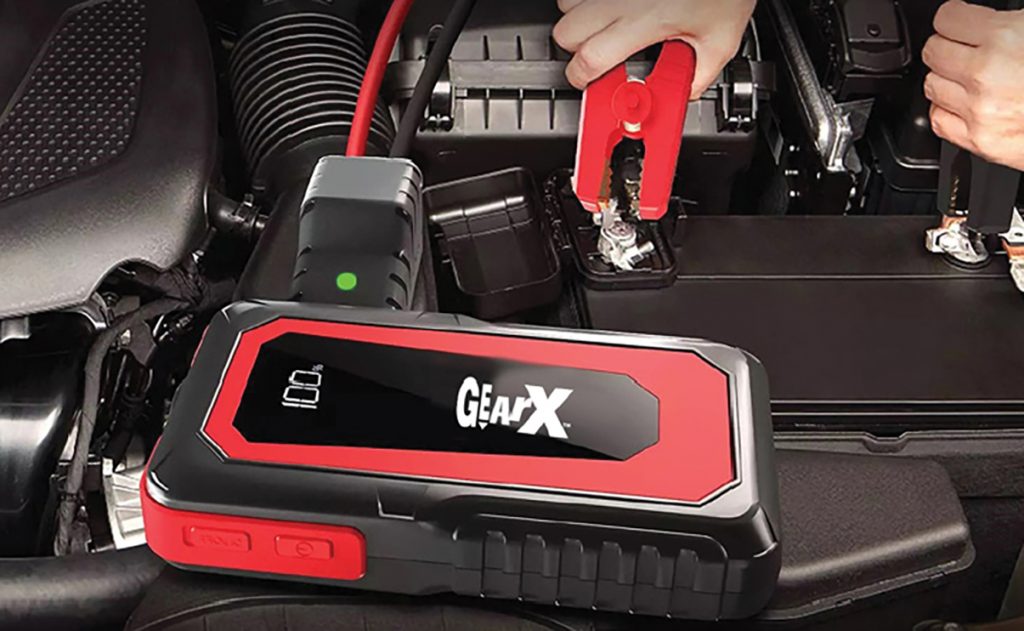 Anything with a battery is likely to need a jump start at some stage but gone are the days of heavy, large jump starters that were really a battery on a trolley.
Today HPP Lunds says it has an easy-to-use jump starter that will solve flat battery problems for cars, light trucks, boats, 4WDs and motorcycles: the GearX Portable Jump Starter.
It says this compact and powerful unit that incorporates quick charging has a standby that will last up to 12 months as it has a power lock that reduces self-consumption so you can put it aside and know it will be ready when you are.
Compared with older style jump starters this unit takes up minimal room in the garage cupboard or shelf, and if you need to grab it to get a customer out of trouble by the side of the road it is light and easy to transport.
This product is for use with 12V batteries, and the following are the simple steps to jump start using this unit:
• Step one – insert the plug of the smart battery clamp completely into the jump starter. If the green and red-light indicators on the battery clamp are flashing alternately, you move on to the next step.
• Step two – connect the red clamp to the positive terminal (+) of the car battery and connect the black clamp to the negative terminal (-) of the car battery. If the green light on the clamp is on with click sound, you can move on to the next step.
• Step three – start the car.
There is also a force start function for vehicles not responding to the recommended starting sequence.
Re-charging the jump starter is even easier, with HPP Lunds explaining you just connect it to a power source via the included USB C cable (or the alternate cigarette lighter adapter), press the on/off button, and it recharges at 20000MAH so it will recharge quickly. Once recharged, the LCD display will show 100 percent.
The GearX Jump Starter pack comes with the jump starter, a smart battery clamp, an EC5 cigarette lighter adapter, a USB-C charger cable, a carry bag and a detailed user manual which includes a trouble shooting section.
For more information, visit www.hpplunds.com.au or call Ben Leonard on 07 3722 1111.