The company was awarded at the Garrett Motion Global Conference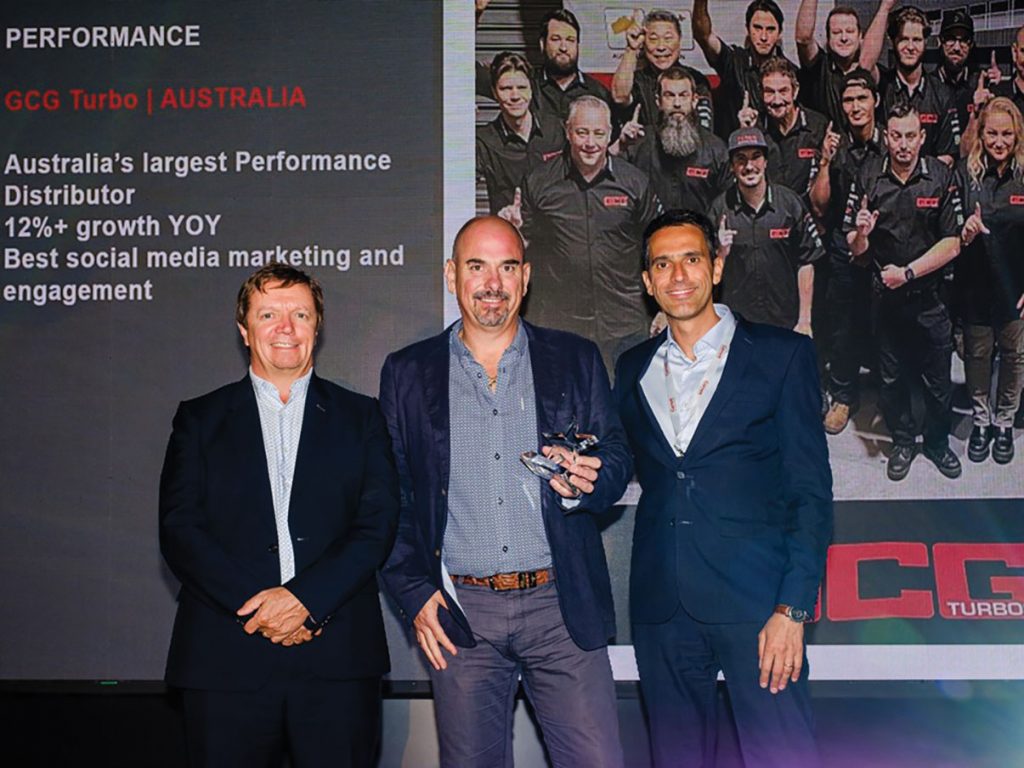 GCG Turbochargers, based in Sydney Australia, has been named among the top performing automotive aftermarket distributors at a global conference organised by Garrett Motion.
The company won the prestigious Performance Turbocharger Distributor at the conference in Algarve- Portugal, which brought together 150 turbocharger Aftermarket professionals from Europe, South America, North America, Australia and Asia.
The event combined a mix of business briefings focused on the global market and upcoming technologies mixed with social activities, culminating in a gala dinner on the final night, where awards were presented marking distributor excellence across a number of business areas.
"Receiving such a prestigious award from Garrett is testament to the hard work and dedication of everyone at GCG Turbos in meeting the replacement and performance turbo requirements of garages and their end customers," GCG Australia and Japan Director, Brett Lloyd, said.
"It was also great to be able to connect with so many like-minded professionals at the conference. Finally, I would like to thank our customers who have supported us during some testing times in business, and we look forward to defending our title in 2024."
Garrett's turbo portfolio extends to around 8,000 models.
For more information, contact GCG Turbochargers Australia on 1300 TURBOS.