The team formed part of a five car Southern Stars Victorian esCarpade team which raised an impressive $82,000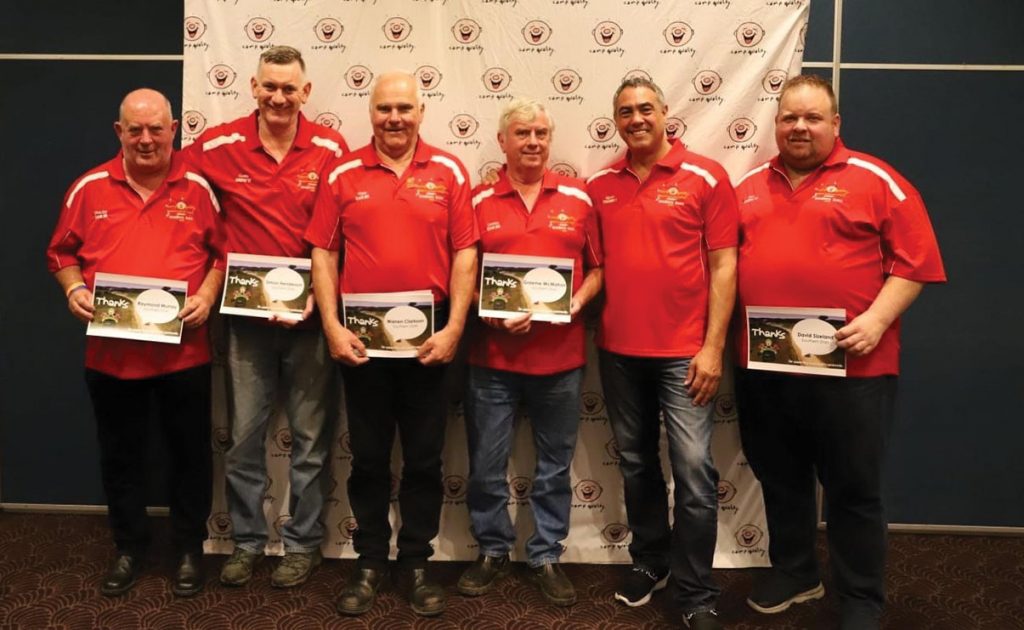 Burson Auto Parts Ravenhall (VIC) store manager David Sizeland and Burson trade customer Simon Henderson of Total Maintenance and Fabrication (VIC) played their part in helping the Camp Quality children's charity recently by taking part in the 2022 esCarpade.
Celebrating its 30th anniversary in 2022, the Camp Quality esCarpade included cars 20 years of age or older and covered more than 2,000 kilometres, with more than 75 percent of it on inhospitable gravel roads, including lots of mud and several water crossings.
The Burson Crew 17 machine was the trusty 1993 Ford ED Falcon Station Wagon with a mere 300,000 plus kilometres on the clock.
This week-long event held in April was all about fun as well as raising much needed funds for this most worthy of children's charities.
The Burson Crew 17 duo travelled from Narrandera to Cootamundra, through to Forbes, Mudgee
and then onto Gilgandra, Coonabarabran, Manilla and Armidale, finishing up in beautiful Coffs Harbour, with mystery locations thrown in just for good measure – most locations being where a 29-year-old Falcon station wagon definitely should not go!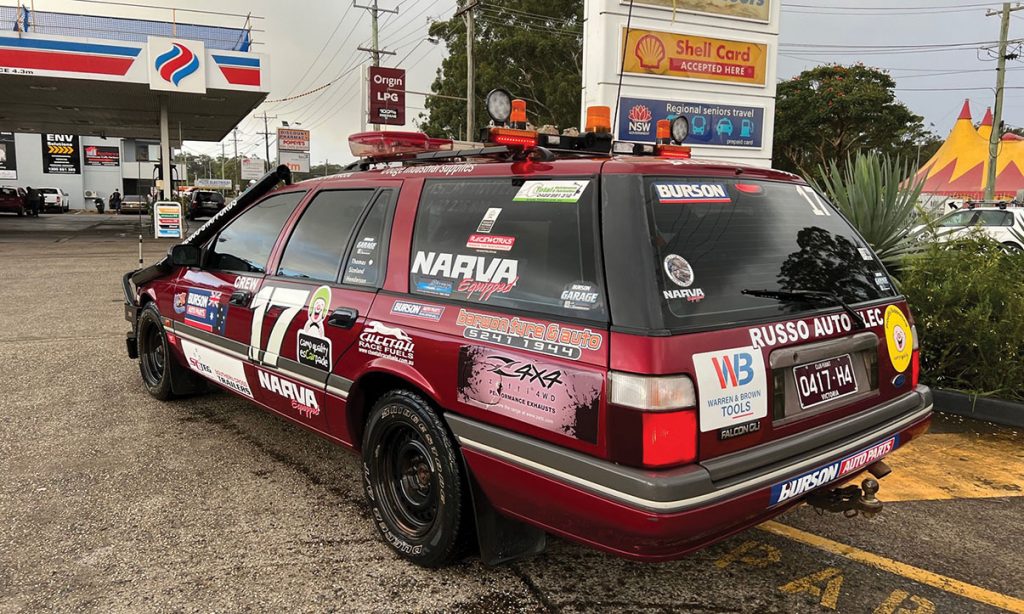 David and Simon showed some initiative on the esCarpade by kidnapping a couple of toy mascots (Bundy and Kermit) from another team and taking them on tour around Mudgee on their official day off, sending pics to their extremely worried owners, demanding more fundraising to ensure their safe release.
The Burson Crew 17 Team formed part of a five car Southern Stars Victorian esCarpade team that raised an impressive $82,000 between them.
These included long-term Camp Quality esCarpade participant and loyal Burson Auto Parts trade customer Graeme McMahon from Barwon Tyre and Auto in Belmont (VIC) in his VP Commodore Wagon (Car 88).
They were joined by Car 86, a VR Commodore Ute, Cruiser 1 – an 80 series Toyota Landcruiser and Benza, representing Europe's finest in a 1970s Merc.
The team contributed to the overall Camp Quality 2022 esCarpade total of over $1.1 million that was raised to help children suffering from cancer and their families.
Rejuvenated with plenty of quality parts and accessories from Burson Auto Parts, the ED Ford Falcon Wagon was initially set up back in 2017 for the team's inaugural esCarpade with help from several Burson suppliers including JAS, Narva, Roadsafe, Dayco, KYB and Milwaukee. The car was also dyno prepared and tuned by Burson customer Michael J's & Son in Fairfield (VIC).
To find out more visit www.campquality.org.au