The international automotive aftermarket recently headed back to Frankfurt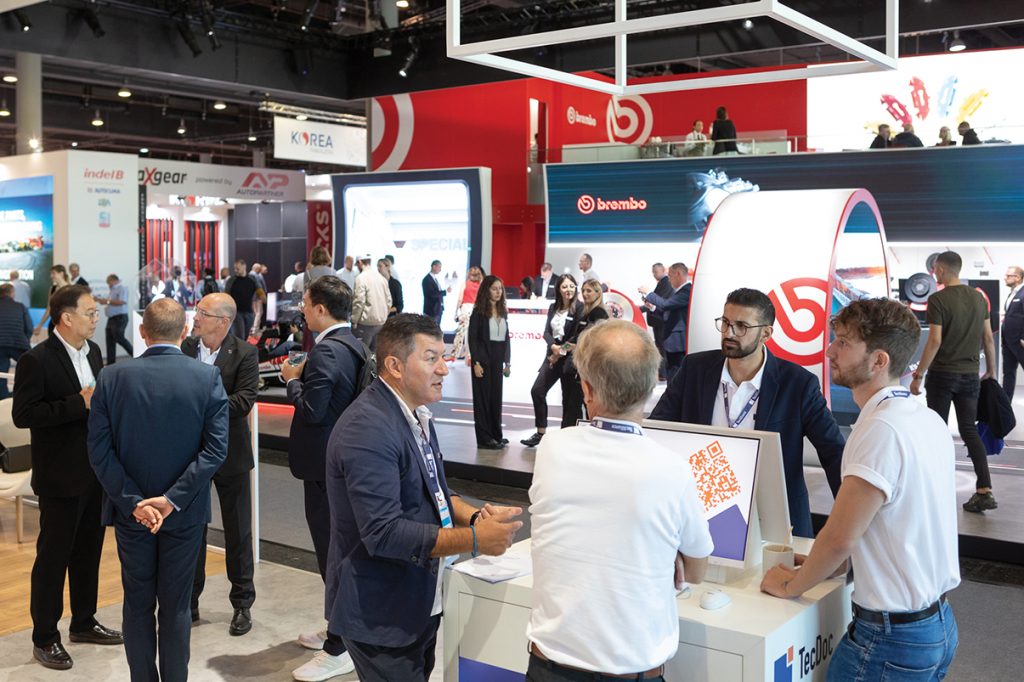 Automechanika Frankfurt's new formats and extensive programme were very well received by international automotive professionals in September.
78.000 visitors from 175 countries came to the industry's leading platform in Frankfurt to experience products and services from workshops, industry and retail live and in person. In fact, the show's five days were the fullest the exhibition grounds had been since the restart in Frankfurt.
2,804 companies from 70 countries exhibited their products and services across 19 hall levels and in the outdoor exhibition area.
"Things are clearly heading in the right direction. Together with our customers and our international partners, we are optimistic about the future: nothing can take the place of trade fairs," Messe Frankfurt Member of the Executive Board, Detlef Braun, said.
"The strong international component amongst exhibitors from 70 countries and visitors from 175 countries alike makes it clear that the international automotive aftermarket is back in Frankfurt. Participants also took full advantage of the new networking opportunities to finally meet with one another in person and make new business contacts."
Show organisers state the high level of visitor satisfaction of 92 percent clearly demonstrates that the areas of focus at this year's Automechanika were exactly what the industry was looking for.
For the first time, there were more than 350 events on offer, including presentations given by new market participants and free workshops for automotive professionals.
CEOs from leading key players put on a strong showing at the CEO Breakfast event sponsored by ZF Aftermarket on the first day of the trade fair. In a 'fireside chat' format, Formula One professionals Mika Häkkinen and Mark Gallagher supplied fascinating insights for an industry that is changing faster than ever.
Visitors also showed a great deal of interest in the new 'Innovation4Mobility' showcase, which covered such topics as battery technology, alternative drive systems, hydrogen, solar technology, e-commerce and connected vehicles.
Organisers say it was also striking just how many young visitors came to the trade fair to find out more about the training and career opportunities on offer in the automotive aftermarket.
This year marked the first time that the recently established Talents4AA association, a non-profit organisation that aims to attract talented specialists and newcomers to the automotive aftermarket, appeared at Automechanika Frankfurt. Its appearance was a big success: the association significantly increased its membership rolls during the five-day event.
Automechanika Frankfurt is now returning to its biennial rotation and will once again be held every two years and will next take place across the 10th to the 14th of September 2024 on the Frankfurt exhibition grounds.
For more information, visit www.automechanika.messefrankfurt.com